Clinical Resources & Apps
ORCHID
About
ORCHID is the DHS enterprise electronic health record across Los Angeles County.  Implementation began in November 2014 at Harbor-UCLA, and took place at Olive View-UCLA in November 2015.
There are three main environments for providers in ORCHID:
PowerChart
FirstNet
SurgiNet
Information is shared across all environments and across all DHS facilities.  PowerChart is used for all inpatient and outpatient services.  FirstNet is used by acute care service in the Emergency Department and Urgent Care.  SurgiNet is limited to surgical services.
Access
Training is required for access to ORCHID and will be scheduled by the department.
Online training is available:
Classroom training is available on-site with IT.
Remote Access
You can access the DHS Extranet, including ORCHID, via the SSLVPN or VDI connection. Log in with your E/C-number and password.  For issues with authentication, call the DHS Enterprise IT Help Desk at 323-409-8000.
Remote Access to ORCHID via SSL VPN
Remote access is available using Windows. MAC access is possible but not supported.
Access through the SSL VPN provides a faster connection. You must install the Citrix Receiver to open PowerChart. To download and install, go to www.citrix.com/go/receiver. Then connect through sslvpn.lacounty.gov/DHS.
Remote Access to ORCHID via VDI
Access through VDI opens a remote desktop, which permits use of ORCHID and even Synapse! Follow these instructions DHS VDI Instructions to install the VMWare client, and then connect through myremotepc.dhs.lacounty.gov
Here are the simplified instructions:
Setup multifactor authentication: follow these instructions.
Download and install the latest version of VMWare.  You should not have to do any special configuration or sign-up during installation.
In Chrome (not Safari!), go to the DHS secure log-in page.
Log-in with your E/C-number and password.
Click on "DHS External Workforce." This will open the VMWare client, which will load a virtual desktop where you can access ORCHID and the DHS intranet.
Note: You must connect through the website, not by opening the VMWare application.
eConsult
About
eConsult is an outpatient specialty referral system for the Department of Health Services.  Providers can refer patients for specialty services and engage in a dialogue with specialty providers. The system is used primarily for referrals from primary care to specialty care.
Amion
About
Amion is a the official schedule for housestaff.  All assignments and changes in assignments should be accurately reflected on the schedule.  Amion is also used for paging by staff.
Access
Please inquire the Chief Residents for the password.
Tip: Quickly access a person's schedule when you log in by entering the password + space + person's name (or partial name)l.  When you enter this at the log-in, you will be taken immediately to the person's schedule or a list of matching names.
Office 365
Download & Install
From your computer on which you want to install Office 365 (Word, Excel, Powerpoint):
Log into your DHS Outlook 365 email
Go to Settings by clicking the cog icon in the top-right and selecting "Office 365"
Click Install status
Click "Install desktop applications"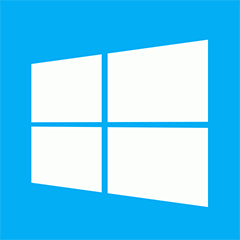 Microsoft Surface 3
Get a Work Device
A limited number of surface tablets are available to borrow for use at work and/or home. To borrow a work tablet, request one in the Department of Medicine. Borrowers are responsible for loss and damages.