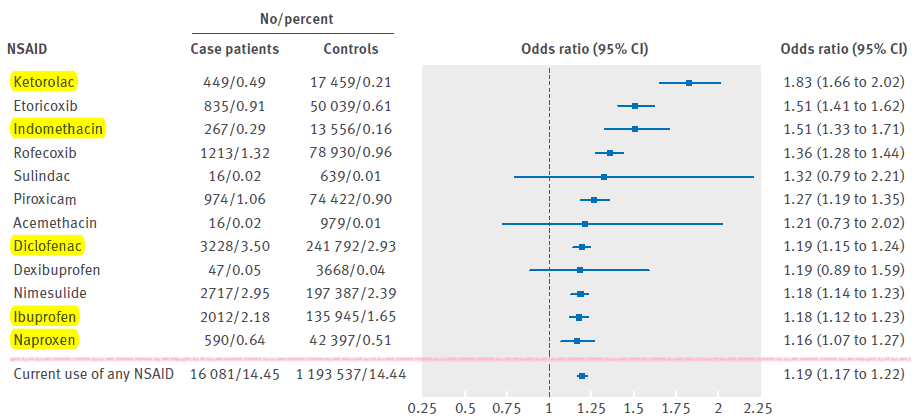 Non-steroidal anti-inflammatory drugs and risk of heart failure in four European countries
Do you ever give NSAID's to patients with cardiomyopathy?  Usually not, and here is evidence supporting why we don't.  But are there some NSAID's that have less unfavorable outcomes?
Thank you, Maria for reviewing this complex study.  Here are some take aways:
A case-control study nested in a cohort study is a variation of the case-control study design.  It takes cases (people with the outcome), and matches them to multiple controls (people without the outcome) from within a study cohort.  The exposure is then measured in the cases and controls.
The use of NSAIDs, both traditional and selective COX-2 inhibitors, correlates with increased risk of heart failure exacerbation.
The degree of risk depends on the type of NSAID and dose.  The greatest risk is associated with ketorlac and indomethacin.  Less risk is associated with naproxen and ibuprofen.
Celecoxib may be an exception with possibly less increase risk of heart failure.