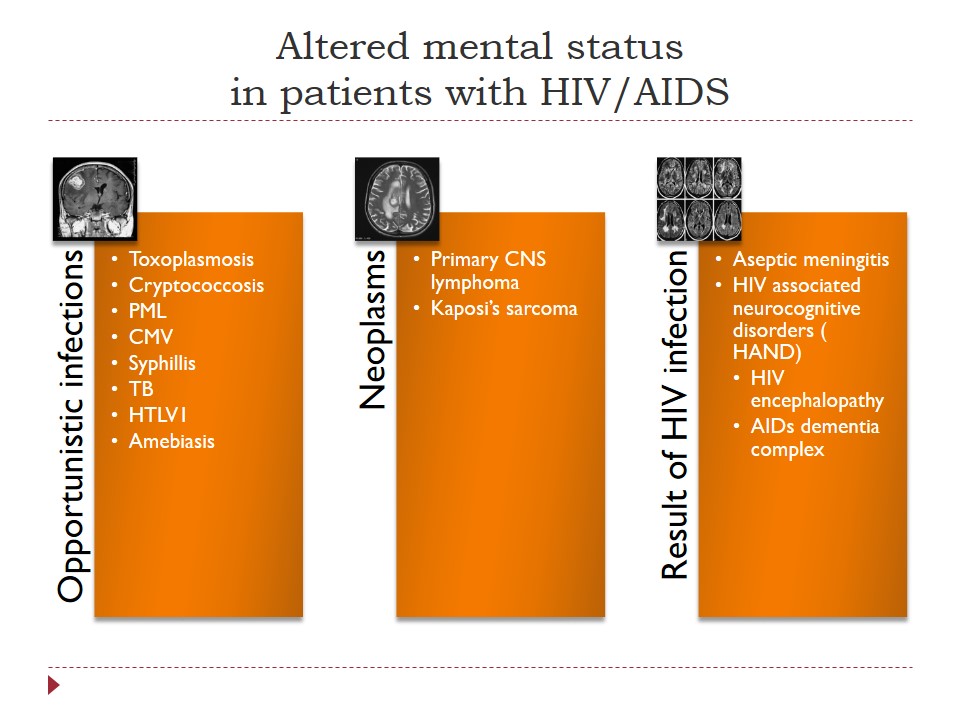 Strange Behavior in a Patient with HIV
What's your differential diagnosis to explain the "strange behavior" of a patient with newly diagnosed HIV/AIDS?
HIV/AIDS increases the risk for opportunistic infections and malignancies, which can cause altered mental status.  It can also lead to HIV-associated neurocognitive disorders (HAND).  Symptoms of "subcortical" dementia include difficulties with short-term memory and executive function, forgetfulness, difficulty reading and completing complex tasks.  Other motor and behavioral abnormalities may also be present.
Review Lovelee's presentation for more details.