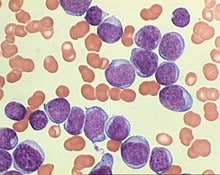 Identify the Etiologies and Manage the Complications of Neutropenia
Thank you Maria for a thorough presentation of a case of neutropenia from diagnosis to management of complications.
Learning Objectives:
List a limited differential diagnosis (by organ system) of absolute neutropenia.
Explain the antibiotic management of neutropenic fever.
Identify the etiologies of abdominal pain specific to the neutropenic or immunosuppressed patient.
For a review, take a look at Maria's presentation.